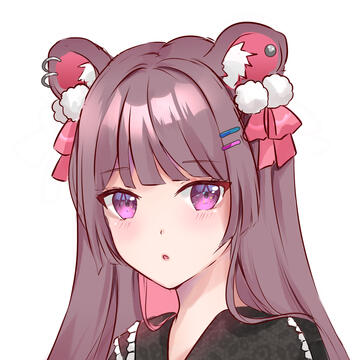 tofubuns
Hi! I'm Tofu, a freelance illustrator and streamer specializing in anime-style works. Experienced in character design, Vtuber models and LIVE2D Cubism. Here you will find my portfolio + commission information. I look forward to working with you!
COMMISSION STATUS: WAITLIST FOR NOVEMBER-DECEMBER OPEN; CLICK HERE TO APPLY. IF UNABLE TO ACCESS FORM, PLEASE DM OR EMAIL ME.
BUSINESS/COMMERCIAL/CORPORATE COMMISSIONS OPEN FOR INQUIRY.
CLICK HERE FOR CONDENSED PORTFOLIO
Tofu's Live2D Laboratory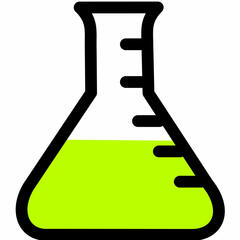 A page to showcase the models I've worked on. Want to join the family? Click on the button below for more information!Client social medias to be updated soon.
2023
2022
2021
2020
Live 2D Model+Rig Commissions
Pricing in USD
Model Art
Commercial Fees Included
•Waist Up: $1000+
•Thigh Up: $1200+
•Full Body: $2000+
-----------------------------------------------------
Information
• If you do not have a concrete design and require me to create one for you, please click here for character design commissions.
• You will get a rig ready PSD file + PNG file, w/ detailed separation of layers for optimal rigging and physics!
•Please use these prices as an estimate/base; finalized quotes are heavily dependent on the complexity.
Models to be utilized for business purposes (to the scale of companies, talent agencies etc) will have their prices adjusted.
| Additional Costs (Model Art) | Author |
| --- | --- |
| Sticker Expression | Free+ |
| Additional Hair/Outfit | $100+ |
| Arm/Hand | $30+ |
| Mascot/Pet/Companion | $50+ |
| Tongue/Cheek Puff | Free |
click the link below for the full gallery of models I've created!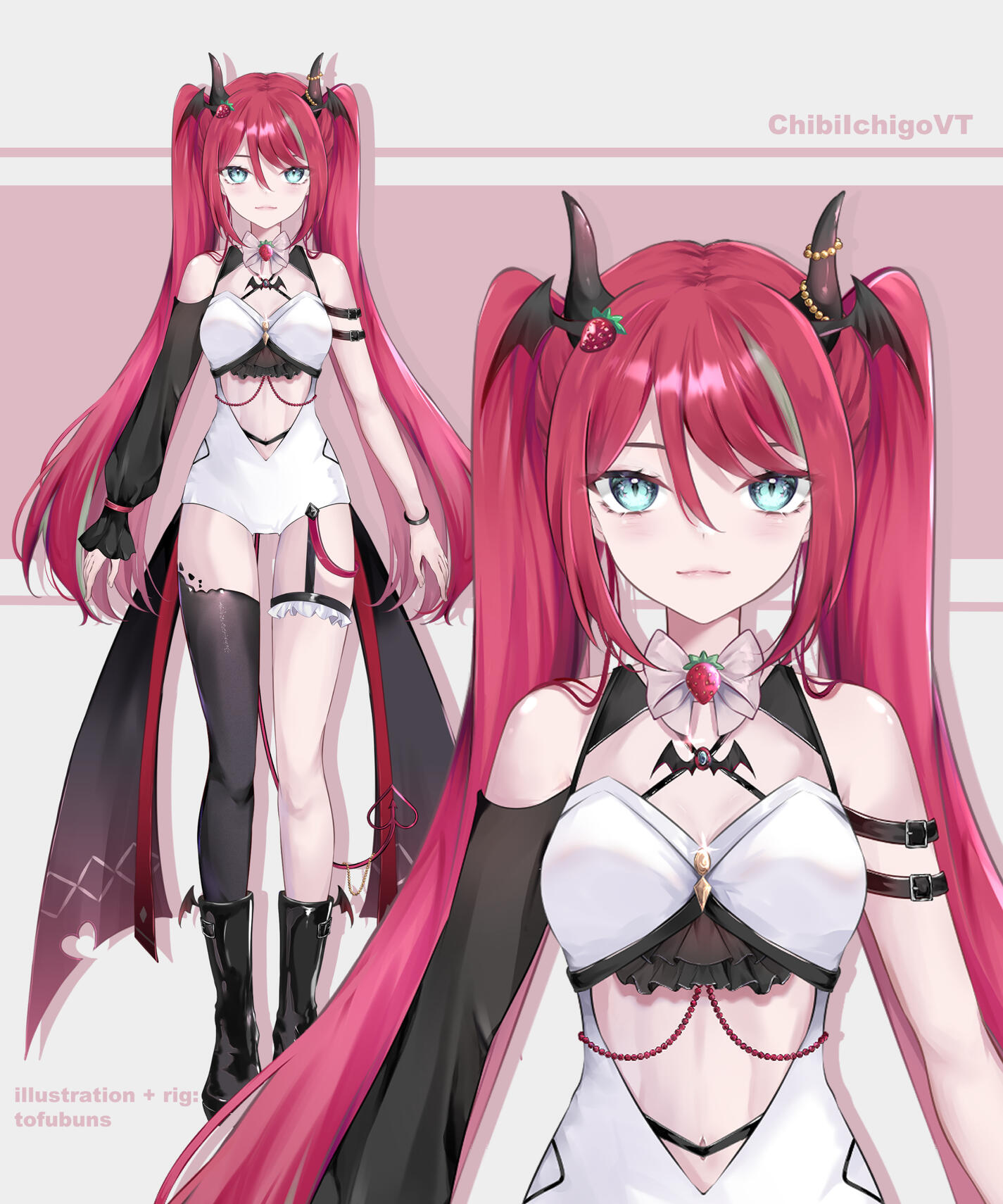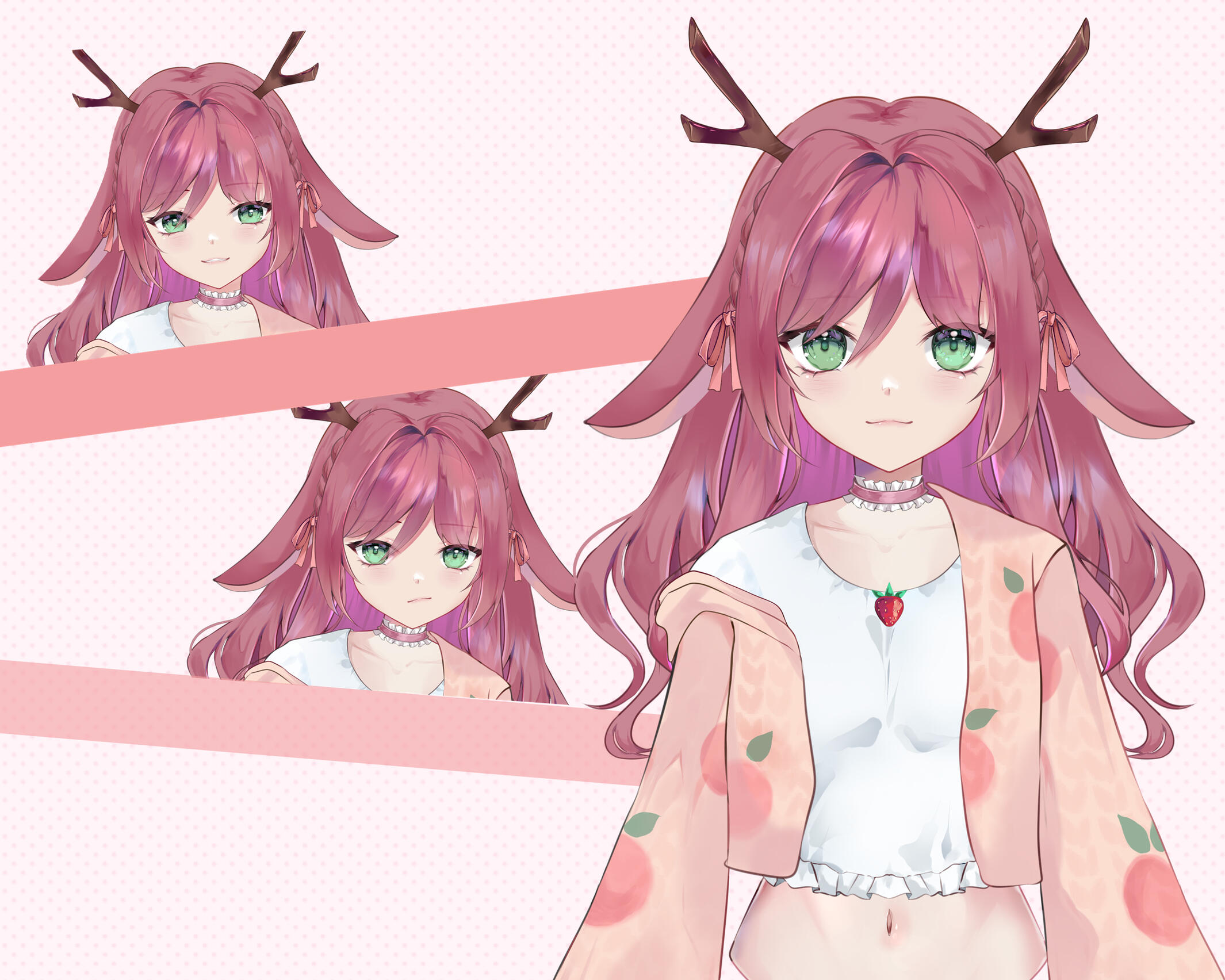 Rig Pricing
•Half Body/Thigh Up: $800+
•Full Body: $1200+----------------------------------------Features
• Advanced rig; includes all basic model features (head body XYZ, facial movements, breathing, etc) along with optimal, detailed physics, high range of movement, and expressive faces
• Mouth X (pout mouth/moves side by side, compatible with IOS only)
• Expressions: Sweatdrop, Gloomface, Angry Brow, Hearts
• extra expressions: starting at $10
| Additional Rig Costs | |
| --- | --- |
| Design Complexity | $20-approx $600 |
| Animated Parts(flowers blooming, tears falling etc) | $40+ |
| Hand/Arm Poses | $30+ |
| PSD Correction | $30+ |
| Animal Ear/Tail Physics/Animations | $40+ |
| New Hair/Outfit | Varies |
Samples and Showcases
- all art and rigs done by me -
commercial fee info
Note: the fees of commercial usage is determined on a case by case basis and may differ based on factors such as corporate vs indie, nature of commission, etc. please discuss with me to receive an accurate quote.
✿ + 25% - 2x price - when the artwork is not the majority focus of the product -e.g. social media post (for promotional/brand purposes, brand logo), game character,book cover, etc).
✿3x price - when the artwork is the majority focus of the product - merchandise such as stickers, body pillow, apparel✿ LIVE2D models already have a commercial fee added. The above fees do not apply. In the case of character design for vtuber purposes (where i am not the artist of the live2d model, a commercial fee may apply).
click on image to enlarge.
colored sketch
2021
2022
2023
Reference sheets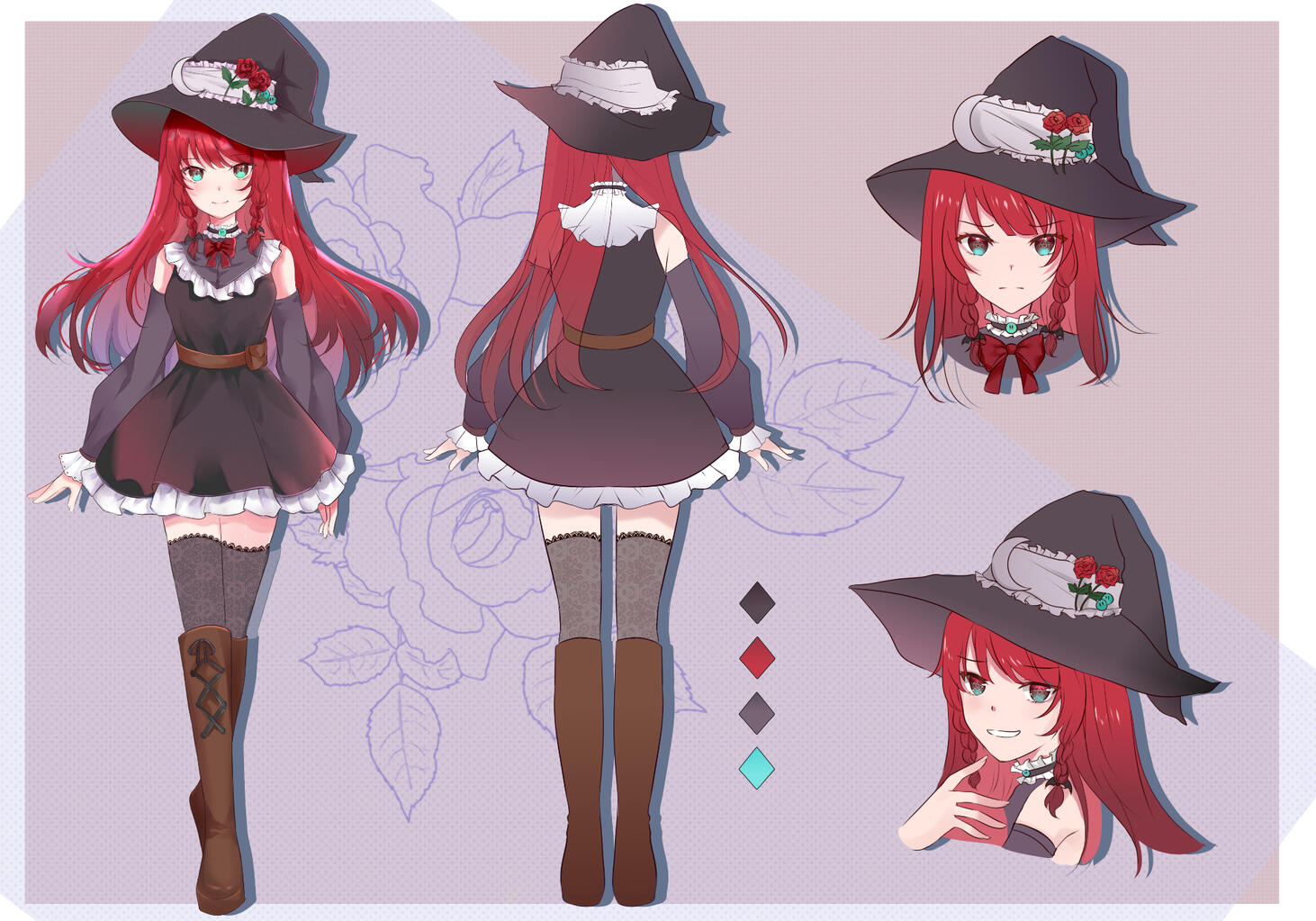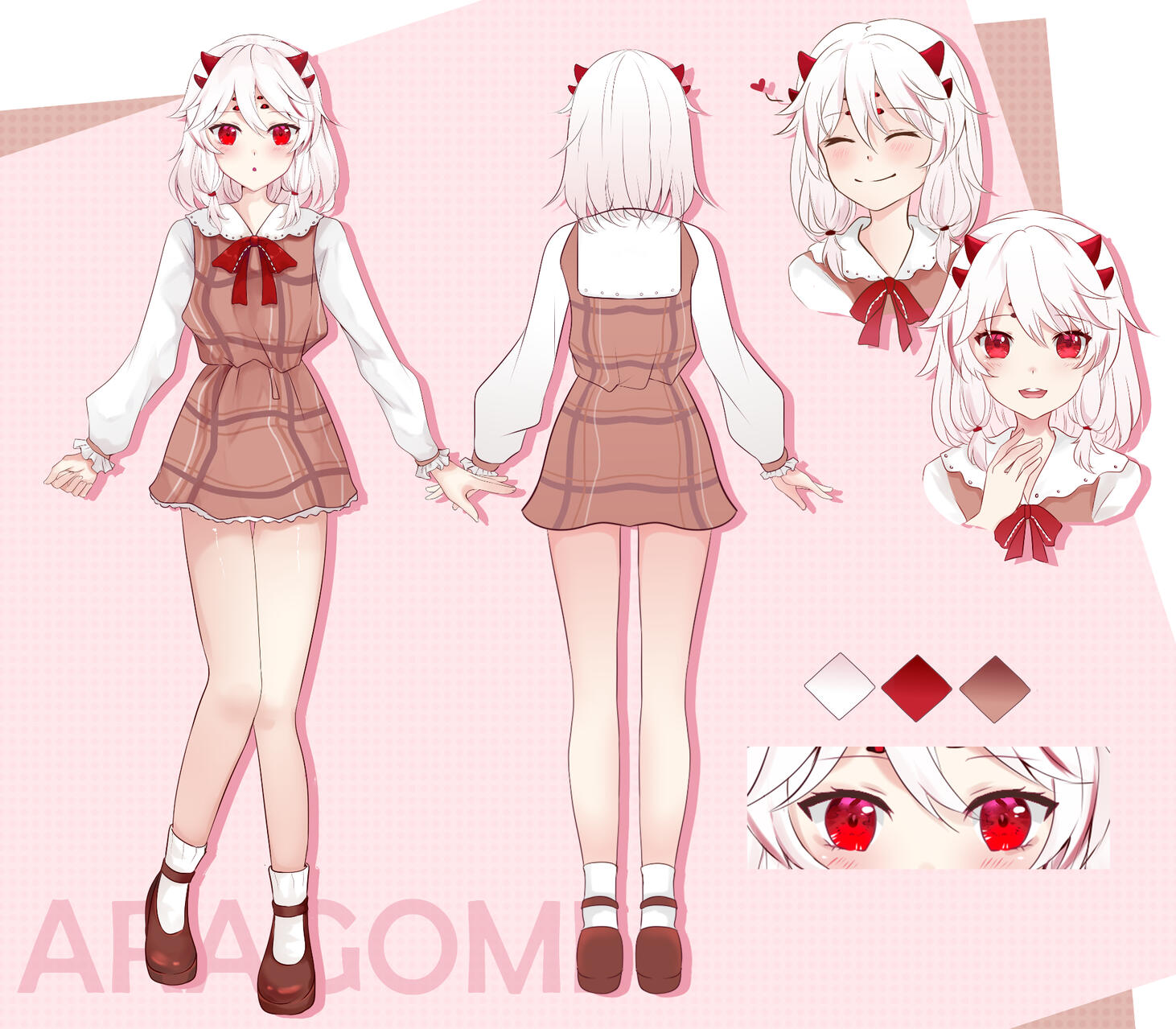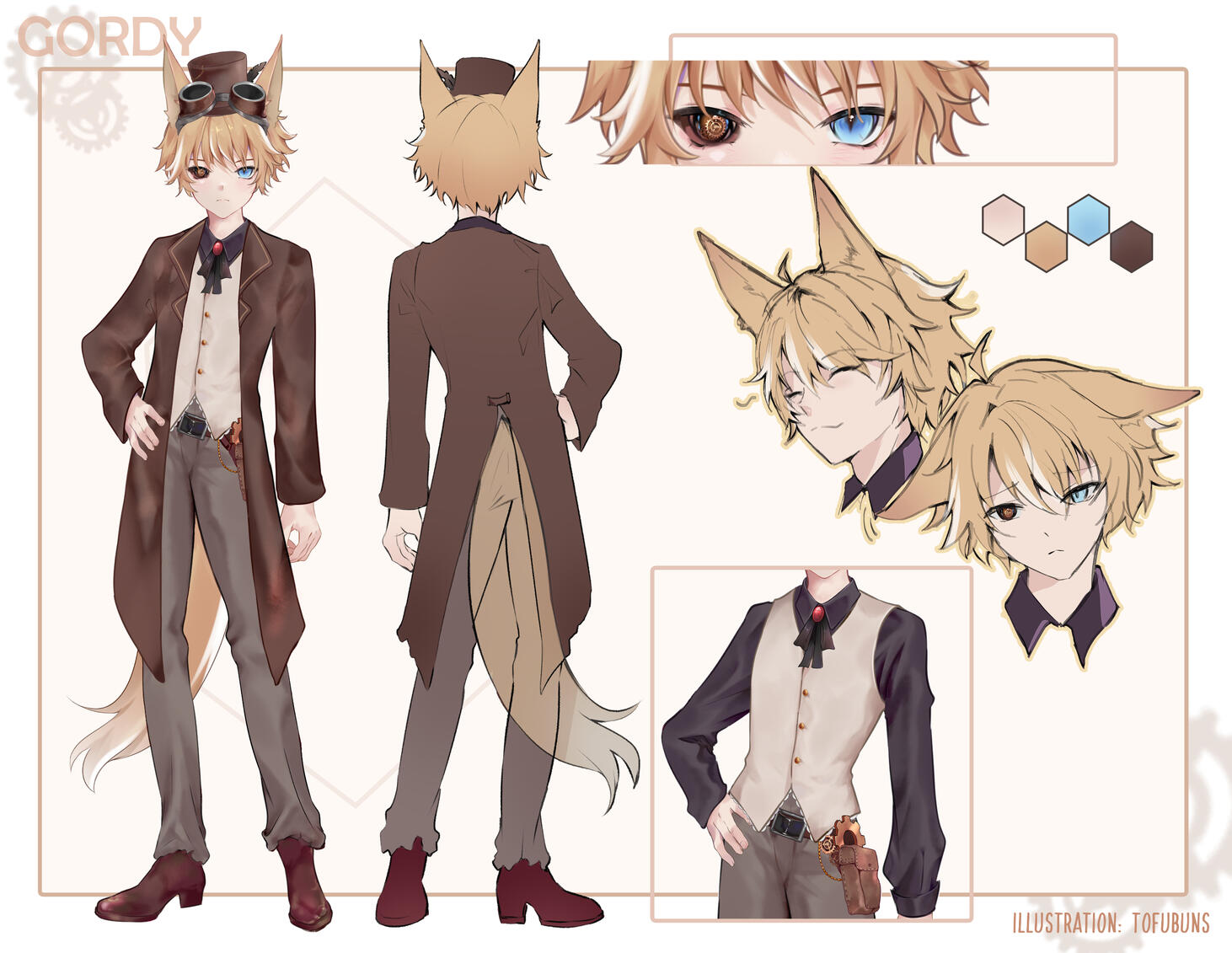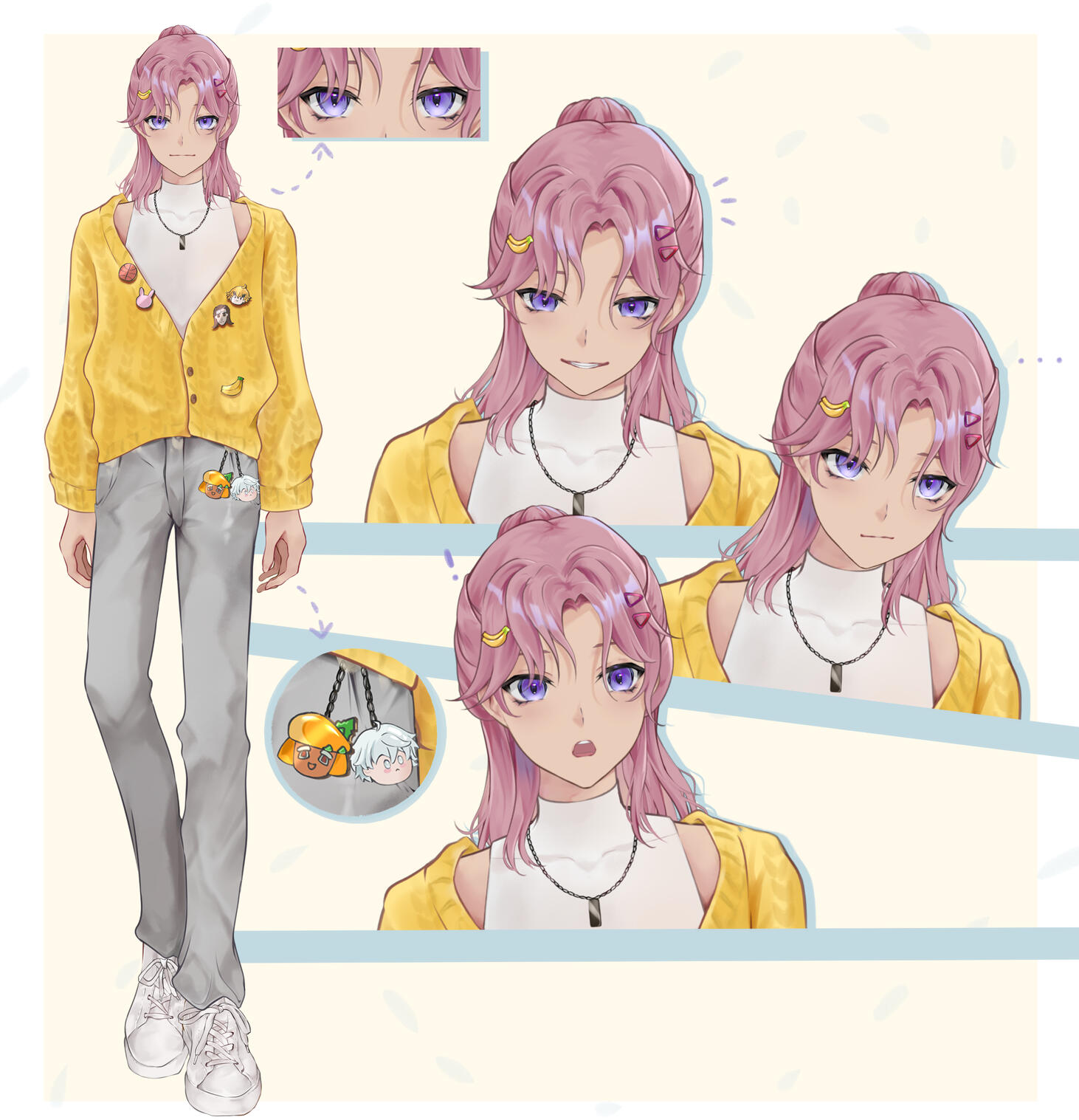 terms of service
Prior to ordering, please read and agree to the following terms
General
🥧 I reserve the right to refuse your commission if I feel unsuitable to complete it.
🥧 I am open to taking commissions outside of applications and regular openings (e.g. corporate work, businesses, established public figures). Please note that pricing and additional fees may be applied depending on the nature and urgency of the request.
🥧 I take payments through paypal invoice. you do not need a paypal account to complete the transaction. If less than $100; payment must be completed in full. Half payment is available for commissions over $100.
🥧

commissions may be streamed and wips posted

; please notify me if you want to keep it private. a privacy fee may apply.
🥧if there is a deadline, please notify me. rush fees may apply for quick turnaround time.
🥧 Feel free to check on progress, but please don't spam.
🥧 completion time estimated 1 week-1 month (from when I start) depending on complexity and queue. Vtuber commissions may take longer; please anticipate 1-5 months (the more involved I am in the progress, e.g. character design, model art, rigging, the longer it takes).
🥧 Please be responsive and communicative! In the case that the client becomes unreachable (e.g. deleted social media, ghosting), i will consider the commission abandoned after 1-4 weeks (time frame dependent on payment status and commission size). Depending on the commission type (e.g. Character design) I hold the rights to alter and sell it.
i will not work with any form of ai generated images i.e. oc generated with ai, ai generated vtuber models. i will reject all work with these from the beginning, but if one happens to get past me I reserve rights to terminate the commission without refund

.
will draw
🍦original characters, fanart
🍦Risque/ nsfw (up to my discretion)
Will NOT draw
❌heavy mecha (please inquire)
❌ furries
❌excessive gore
🥧

Waitlist information: 10% deposit is required to secure a slot; only refundable if i am unable to take the commission.
usage and copyright
⭕️You may repost my artwork and use for headers, social media, and other personal uses. However, you may never claim my artwork as your own/imply otherwise. Please visibly credit me (ex. in video description, twitter description, etc). I ask for live2d models to have my credit in the descriptions (ex. twitter bio, instagram caption). the discussed rights are for the client only, and are non transferable to other parties until discussed.⭕️making profit from my works is strictly prohibited unless commerical fees are paid beforehand. Live2D commisions have commercial fees included, which means you're free to stream and profit on any platform. however, the model may not be resold without discussion.i do not allow my art, in any shape or progress, to be used for nfts or ai generators ever.⭕️I own rights to my artwork and may post on social media + use as work samples unless otherwise requested. You retain the rights to your original character.⭕️ commercial use does not void me of still owning discussed copyright and credit as the illustrator of the piece.⭕️ do not alter the commission without my consent.
refund policy
🍨 If I have not started sketching; a full refund is available. If i have shown you a sketch and you are not satisfied after multiple fixes, I can refund a discussed portion. the discarded sketch may not be modified, sold, or used for ai generators.🍨 For Live2d Models; refund eligibility is based on case by case completion.🍨NO refunds during the lineart/coloring process, so please make sure you are happy with my work before I proceed. Refunds at this point will only occur if i cannot complete the piece.Note that filing a chargeback will get you banned from commissioning me further + name posted online. You will forfeit all rights to use the commissioned works and i reserve the right to sell it.
revisions
🍘 a sketch will always be shown prior to lineart and coloring for you to approve. please make the bulk of your revision requests during this stage, as it is difficult to make changes past this. I will also send you the lineart for a second approval, as well as base colors.🍘 After the commission is completed, you are allowed 3 simple revisions free of charge. This includes color changes, accessories, changing facial expression, etc. Complex or excessive changes (not of my own fault) will incur a fee or be rejected depending on the request. please be clear and concise with your revisions.🍘 For Vtuber commissions, I will fix any rig bugs, missing layers, and other properties that compromises the quality of the model.🍘 I will try my best to ensure client satisfaction; however there are some changes i will not do after completion without a fee. this includes, but is not limited to:
⚘changing the pose
⚘relining the piece
⚘ changing certain features (e.g. redoing the hair)
⚘ redoing the coloring (changing colors and adding some shading is okay)
⚘ adding certain elements (e.g. add a whole building to the background)if you're unsure of what can be changed, please ask me!by commissioning, you adhere to these terms. i am not responsible for issues caused by client failure to read the terms. i reserve the right to cancel the commission if the client fails to communicate or exhibits disrespectful behavior.
Please read the T.O.S. page before contacting me!
interested or want to discuss? contact me through:
🍮 [email protected]
🍮 Twitter DM @ Buntofu
Please check spam folders if you contact through email!
If open, the commission form will be linked on the homepage.
YOU HAVE THE OPTION OF SELECTING A BACKGROUND FOR THE ILLUSTRATION. SIMPLE BACKGROUNDS (SOLID COLOR, SKY, PETALS, ETC) COME AT NO COST.
COMPLEX BACKGROUNDS WILL START FROM $35.PRICING SUBJECT TO CHANGE DEPENDING ON COMPLEXITY.
standard
COLORED SKETCH
✿bust: $50+
✿ half/full body: $70+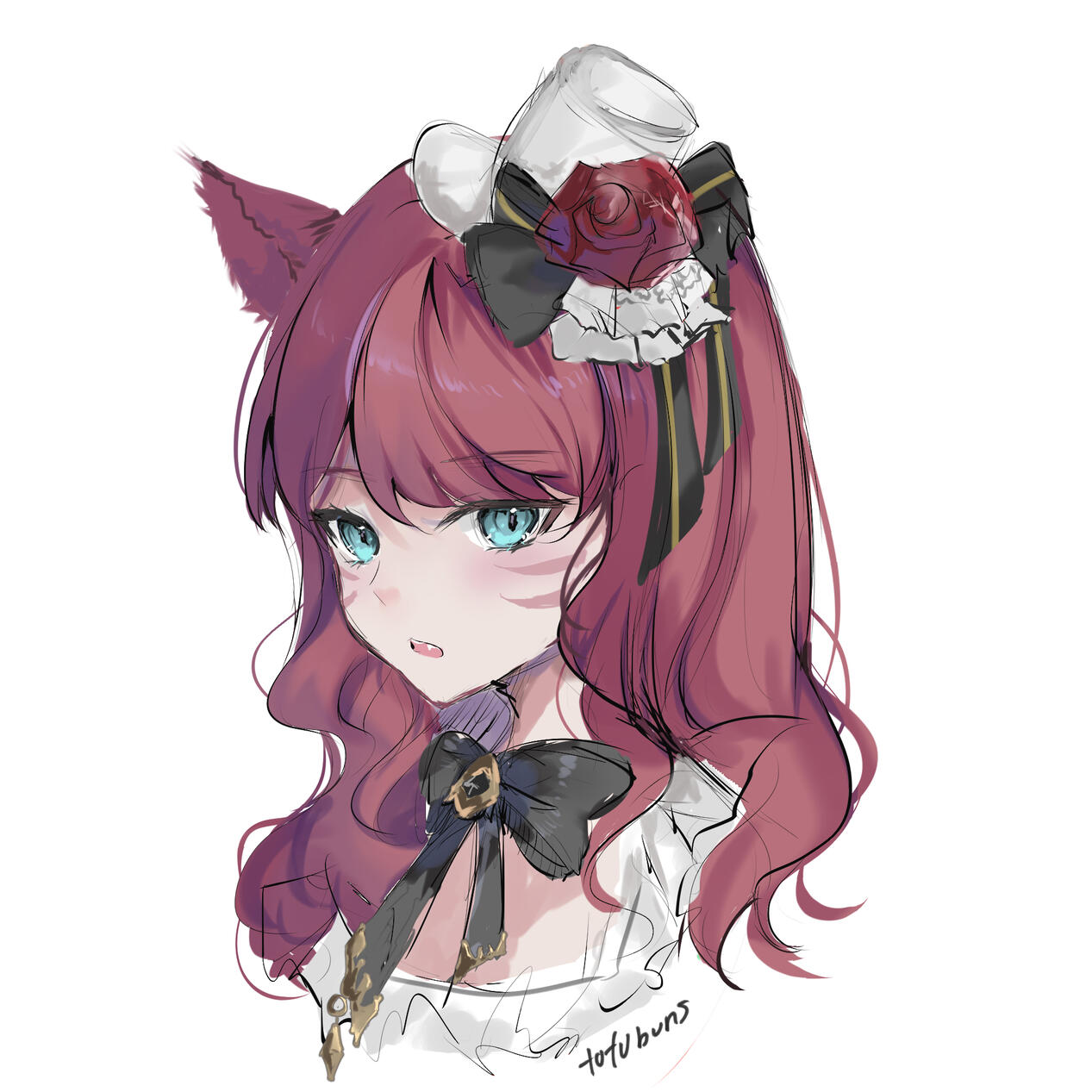 MONO/GRADIENT COLOR STYLE
✿chibi: $40+
✿standard: $80+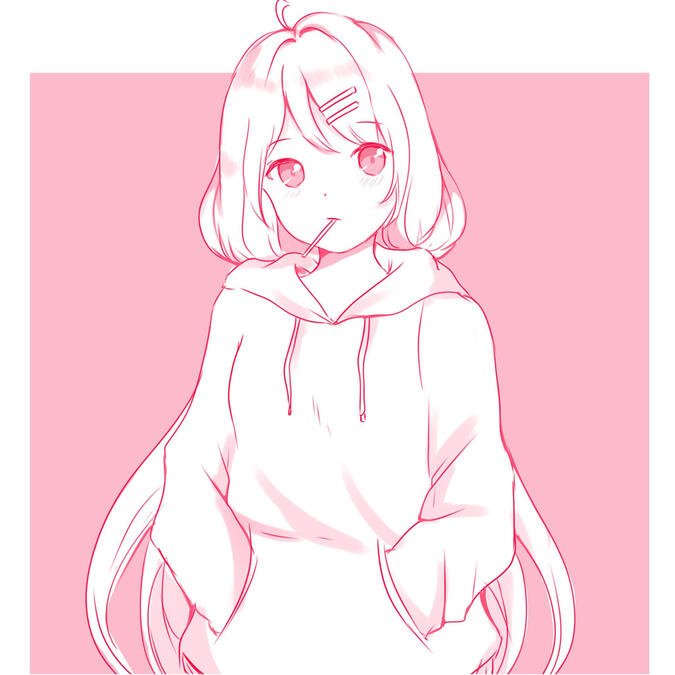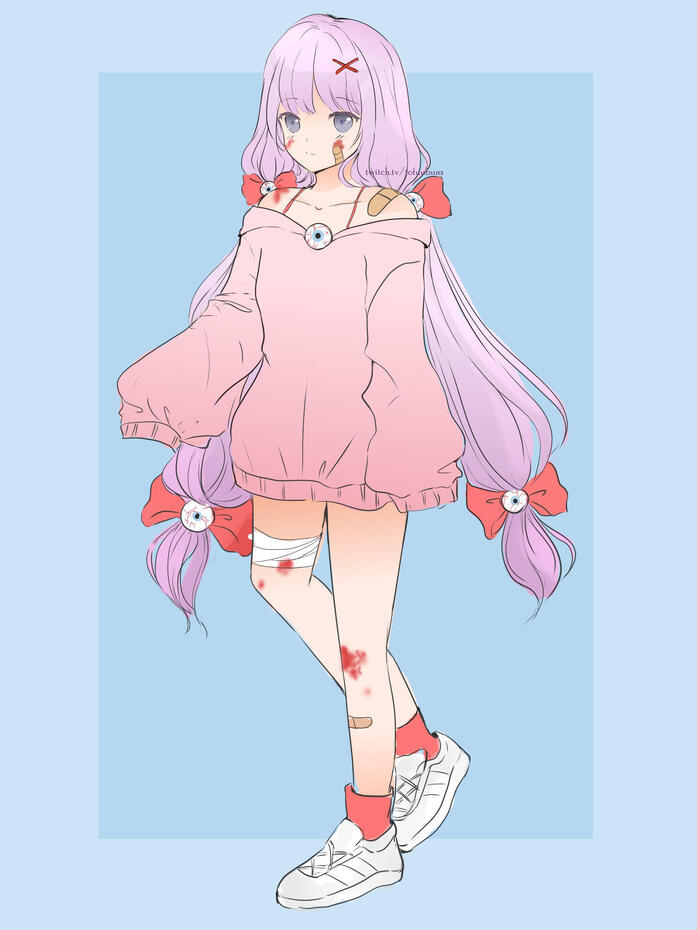 DETAILED HEADSHOT/BUST
✿$100+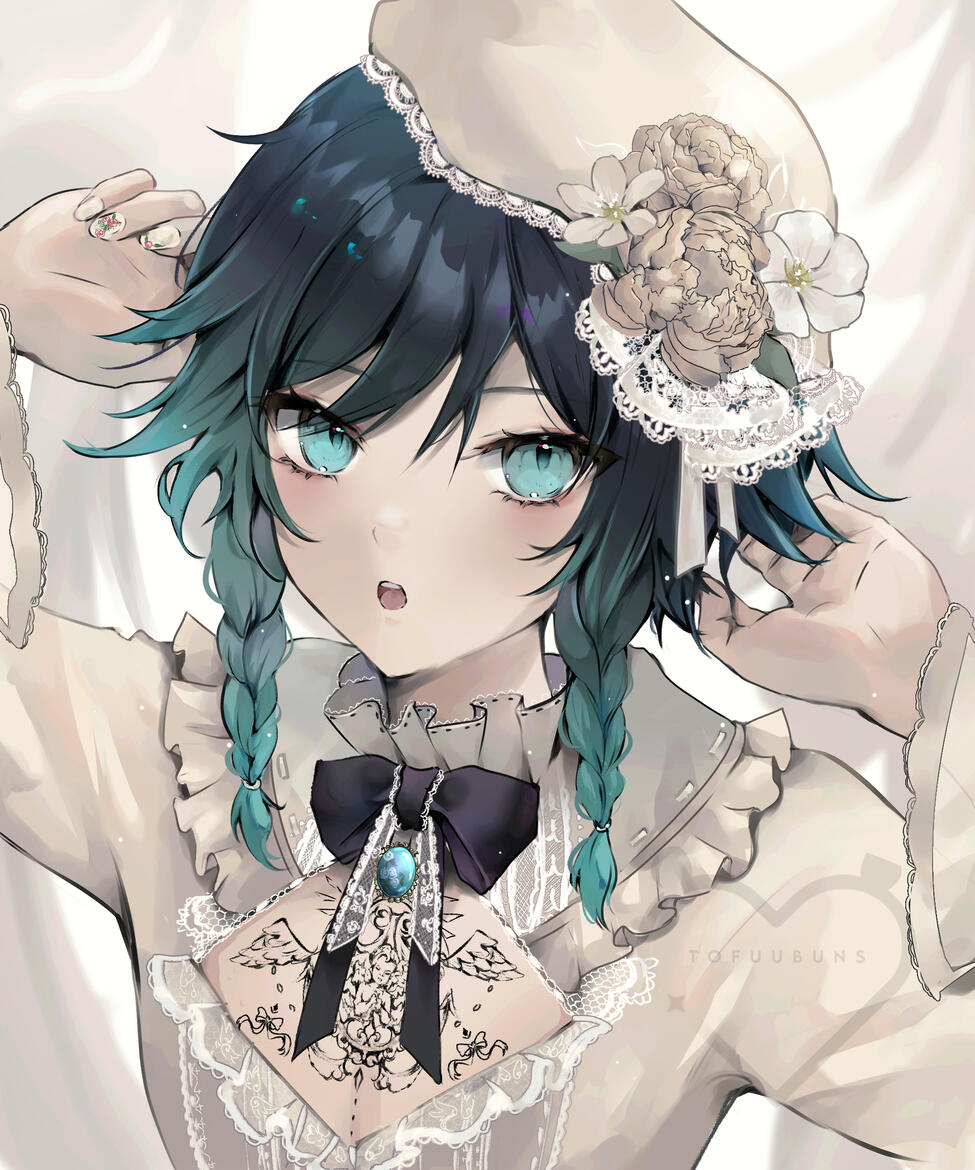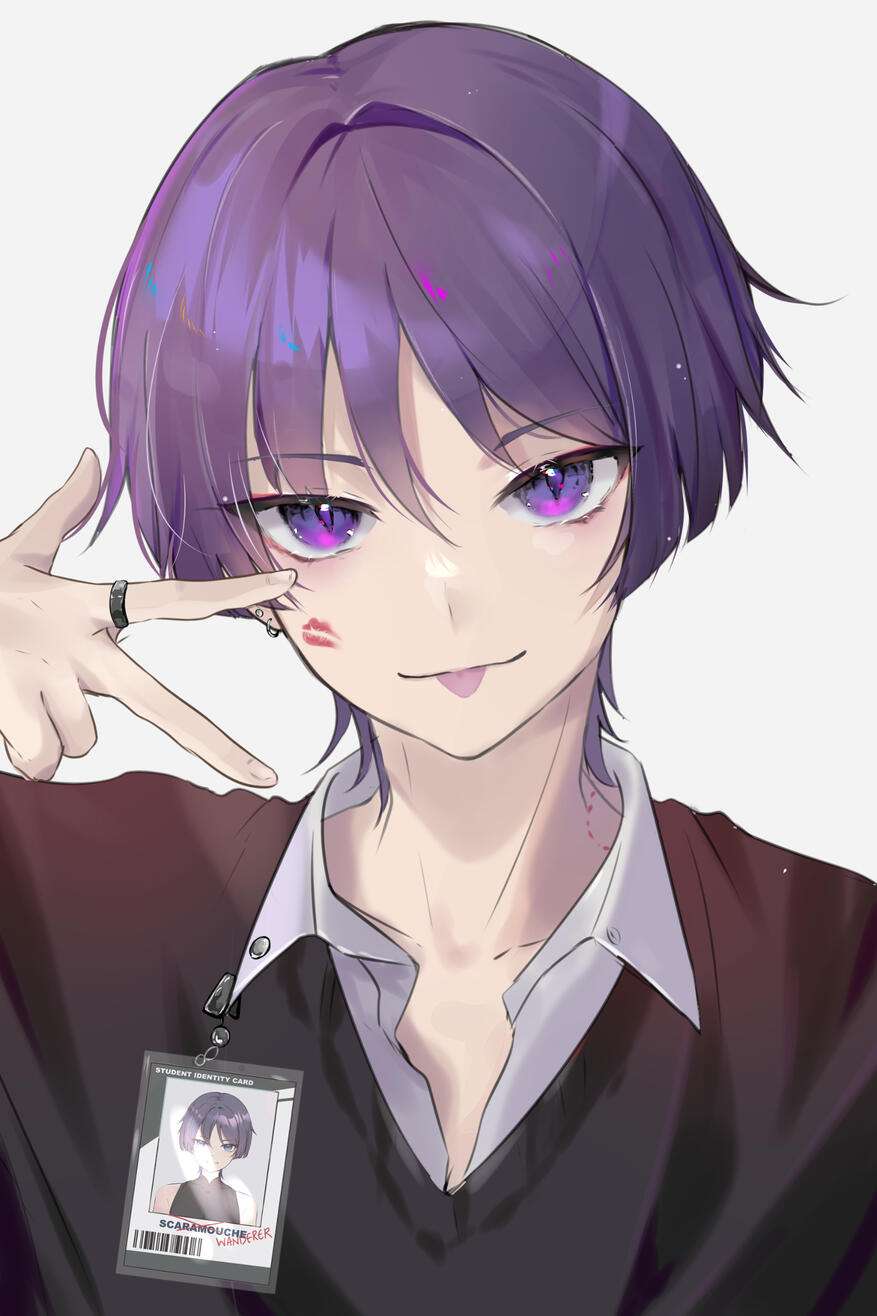 DETAILED HALF BODY
✿$200+
THIGH UP/FULL BODY(depending on composition)
✿$300+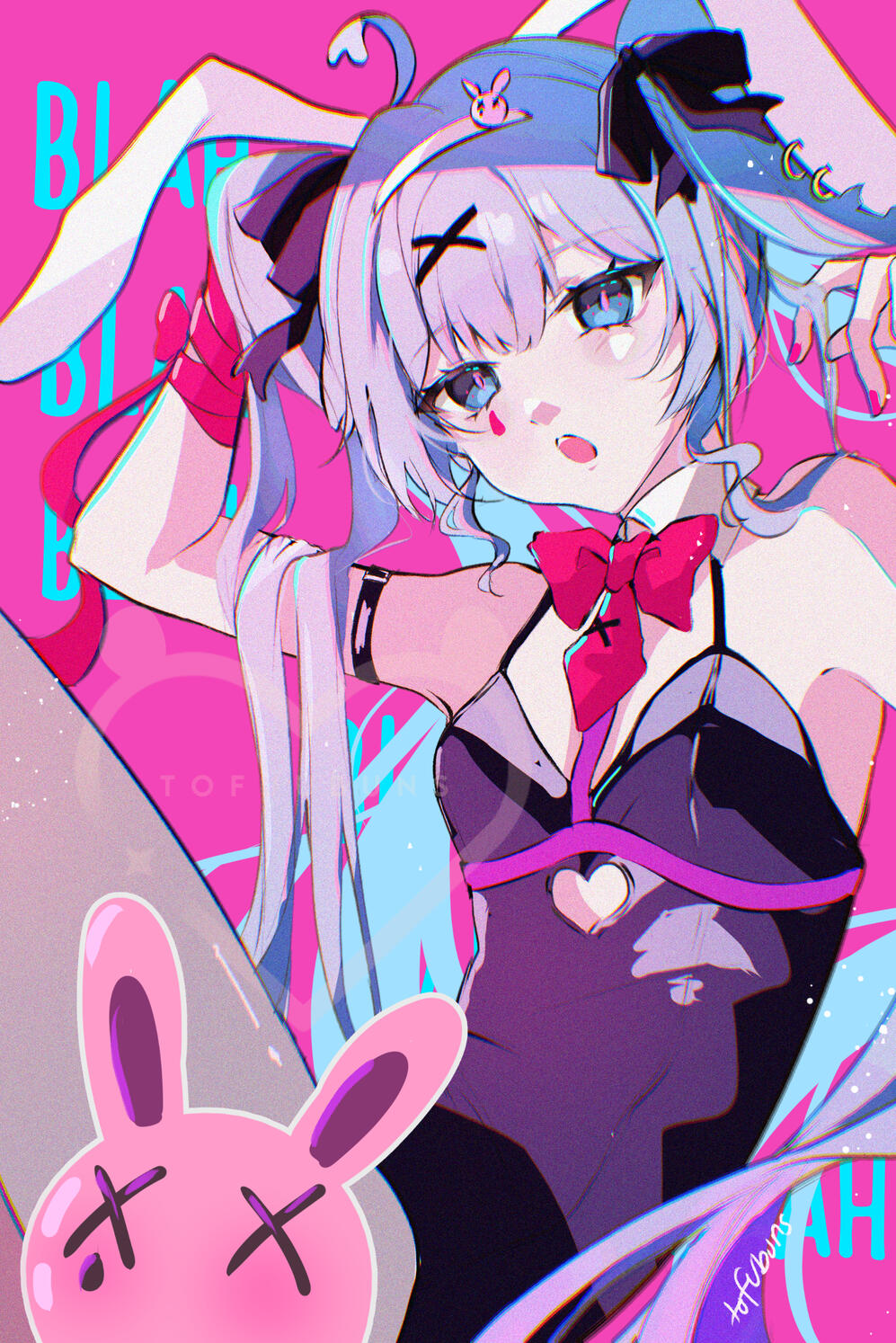 CHARACTER DESIGN/REFERENCE SHEET (depending on composition)✿$30 sheet: for VTUBERS ONLY with existing model commission. Full body art will be of LIVE2D Models, with 2 expressions included.✿$350 sheet: includes two full bodies (front and simple colored back view) + 2 SIMPLE COLORED headshots. Character will be in NON A / DYNAMIC/UNIQUE POSE.✿$250 sheet: includes two full bodies (front and simple colored back view) + 2 SIMPLE COLORED headshots. Character will be in front facing A POSE.✿ Additional outfits, full render of all elements, accessories and additional art will start from $20✿ FREE elements: text + color palette.Note: This pricing applies only applies to requests with an EXISTING CHARACTER DESIGN. If you'd like me to design a character for you and/or want to use towards commercial purposes, please click here for additional information and pricing.
---
$30 SHEET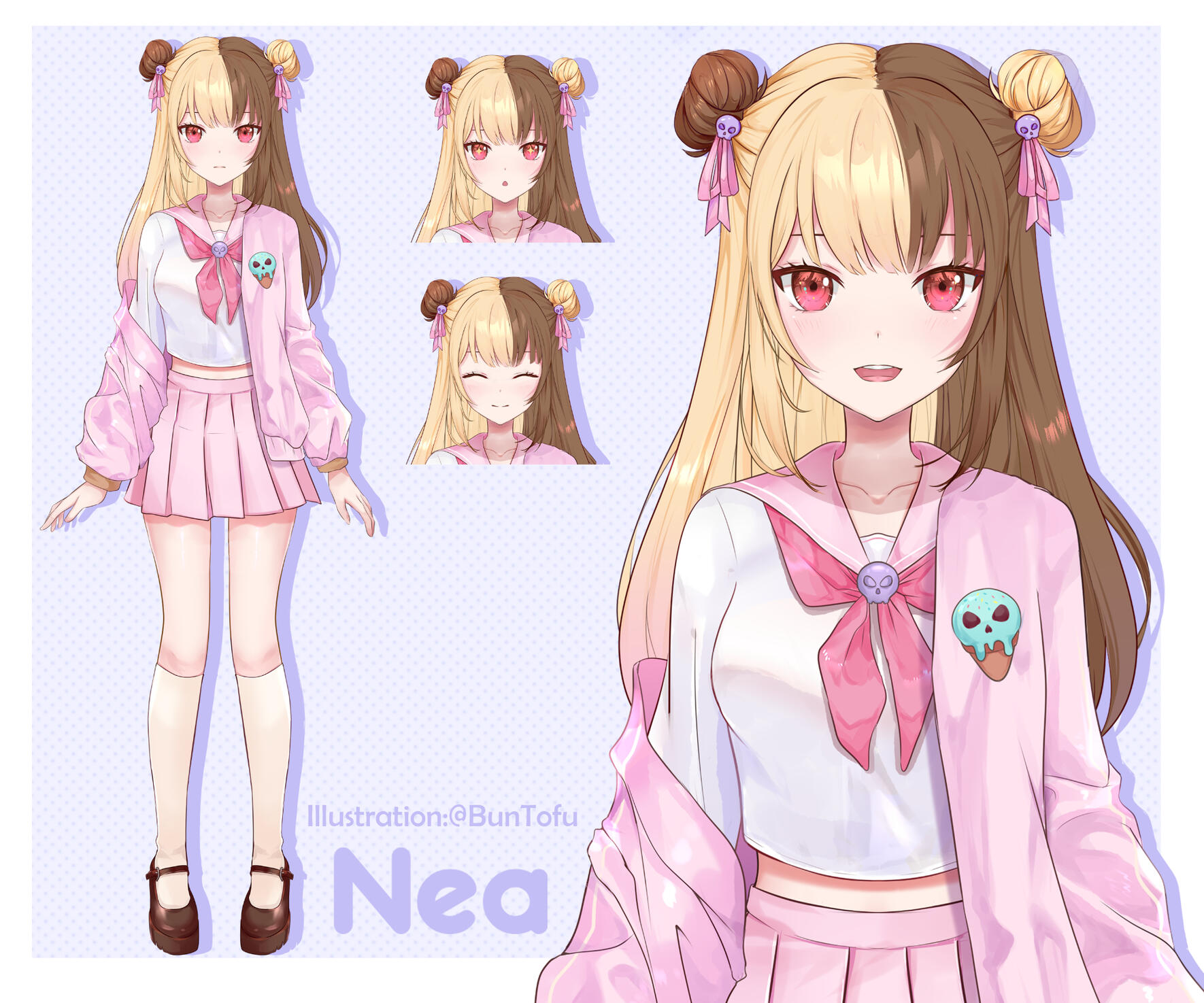 $350 SHEET
$250 SHEET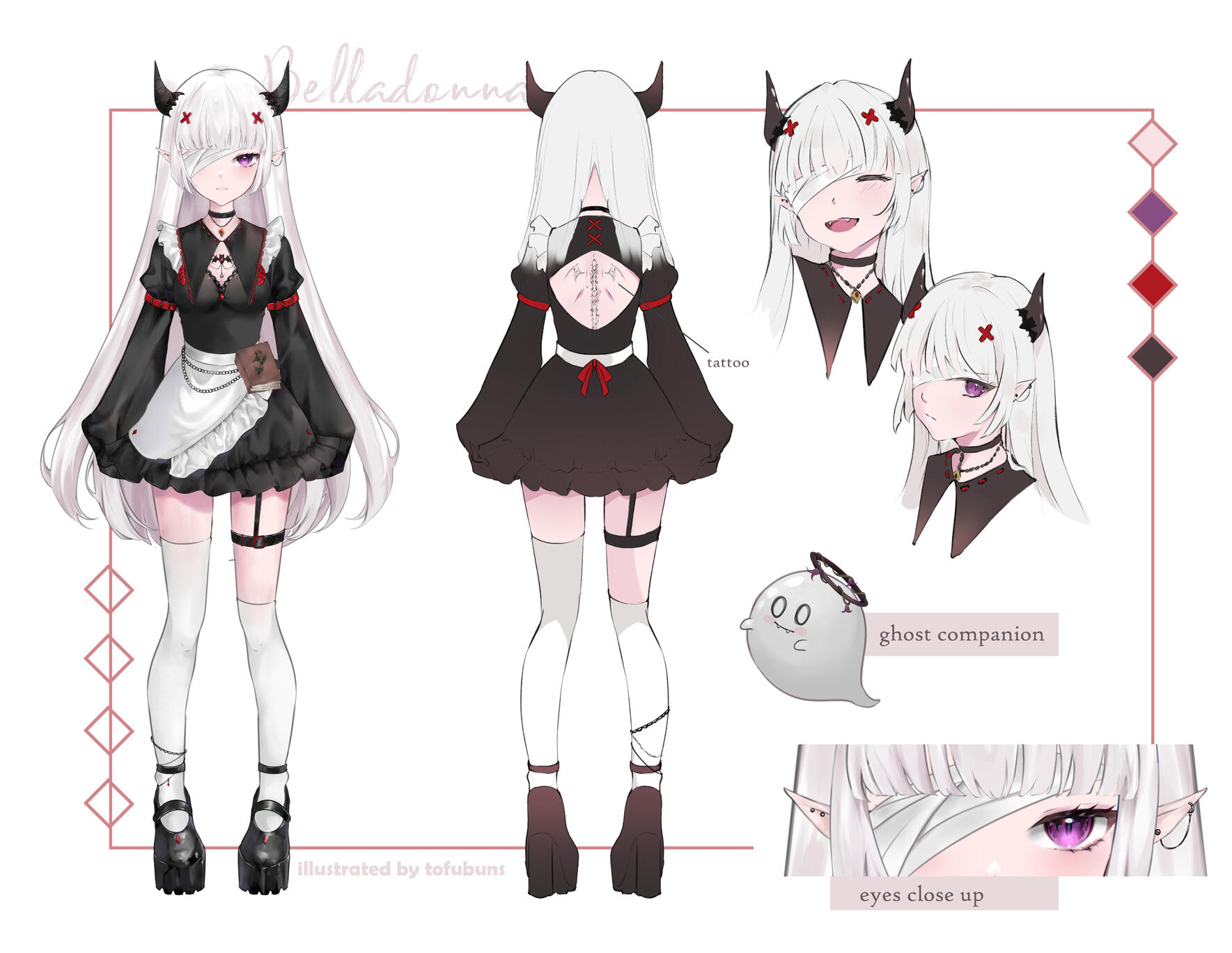 Please visit Gallery for additional examples!
---
Dakimakura
✿ Personal Use: $350+ (one side)
additional side's price will depend on complexity
✿ Commercial: 3x price

TWITCH EMOTES
•$30 per emote ($25 for 3 or more)
•Sub badges: $20-$30; $5 off each for 3 or more)
Character Design• Pricing: $200-$350
• Process includes consultation and discussion of character details; 3 sketches to choose from, and multiple colorways.
• You will receive all files of the process and a colored clean sketch of your finalized design.